What is Contact Centre Agent View?
Allowing contact centres to take full advantage of Oration's Advanced Speech Recognition technology, a caller's spoken language will be interpreted, accurately converted to text, and presented to agents for viewing. With contact centre agents able to see what a caller has said before they pick up a call, they're well prepared to quickly resolve queries without spending time asking callers to repeat information.
How does the Contact Agent View work?
Oration creates a transcription of a caller's response along with any other information that has been extracted such as a matched intent or a customer number. This information is passed from Oration to the Contact Centre Platform which provides the information to agents via a screenpop when a call arrives at the agent softphone. The screenpop, which accompanies calls and usually displays a range of caller information such as their phone number and call queue details, shows all the attributes that Oration has gathered and passed to the platform. Importantly, the information included in the screenpop is visible before an agent accepts the call allowing them to take full control straightaway and saving typically an average of between 15 and 45 seconds per call depending on the call type.
What makes Oration different?
A full transcript of everything a caller has said on the phone after being automatically greeted becomes visible on an agent's screen ahead of accepting a call. Because language is transcribed using Advanced Speech Recognition, agents can rely on what they see at a glance to get ahead of the resolution or even personalise their greeting when answering for a more positive customer experience.
Important data extracted from a caller's response is also presented to an agent via the same screenpop, so they don't have to request information themselves, saving time on the phone. Easy integration with CRM systems also means agents can make efficient use of the information they see, such as bringing up customer records from extracted data.
ORATION WILL:
Reduce average handling times
Identify and Verify your callers
Increase uptake to self-service
Provide targeted banners
Facilitate a digital channel shift
Improve agent and customer engagement
Support speed to competency
Resources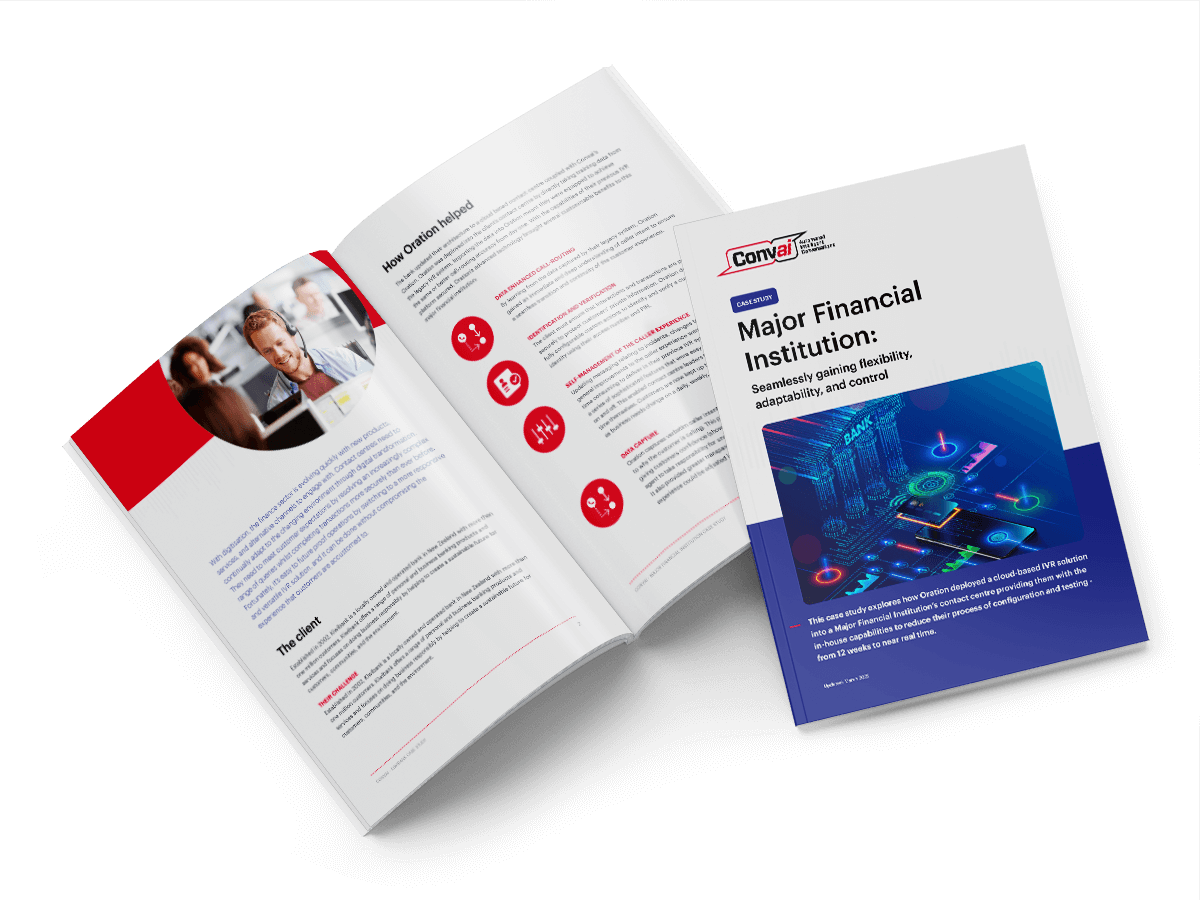 Major financial institution gains flexibility, adaptability and control
Download Now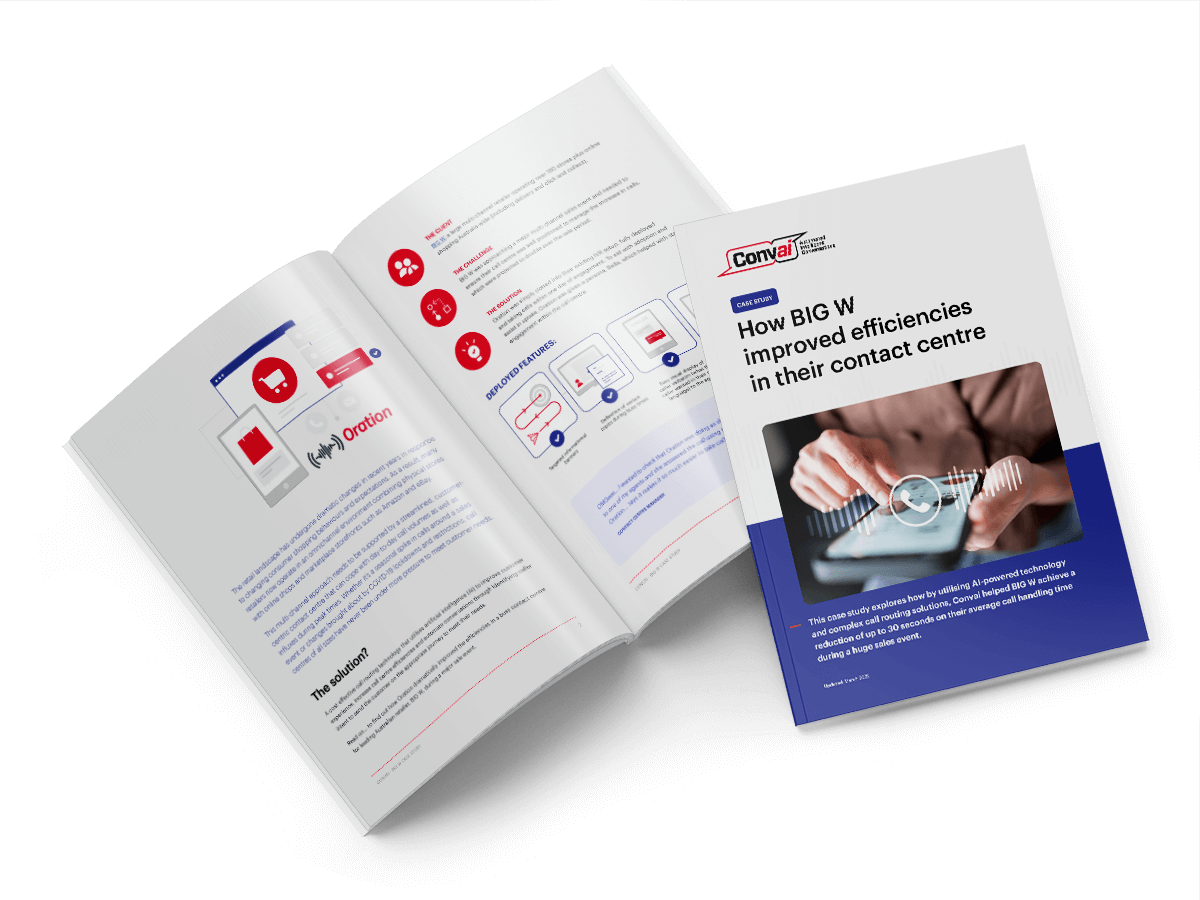 How BIG W improved efficiencies in their contact centre
Download Now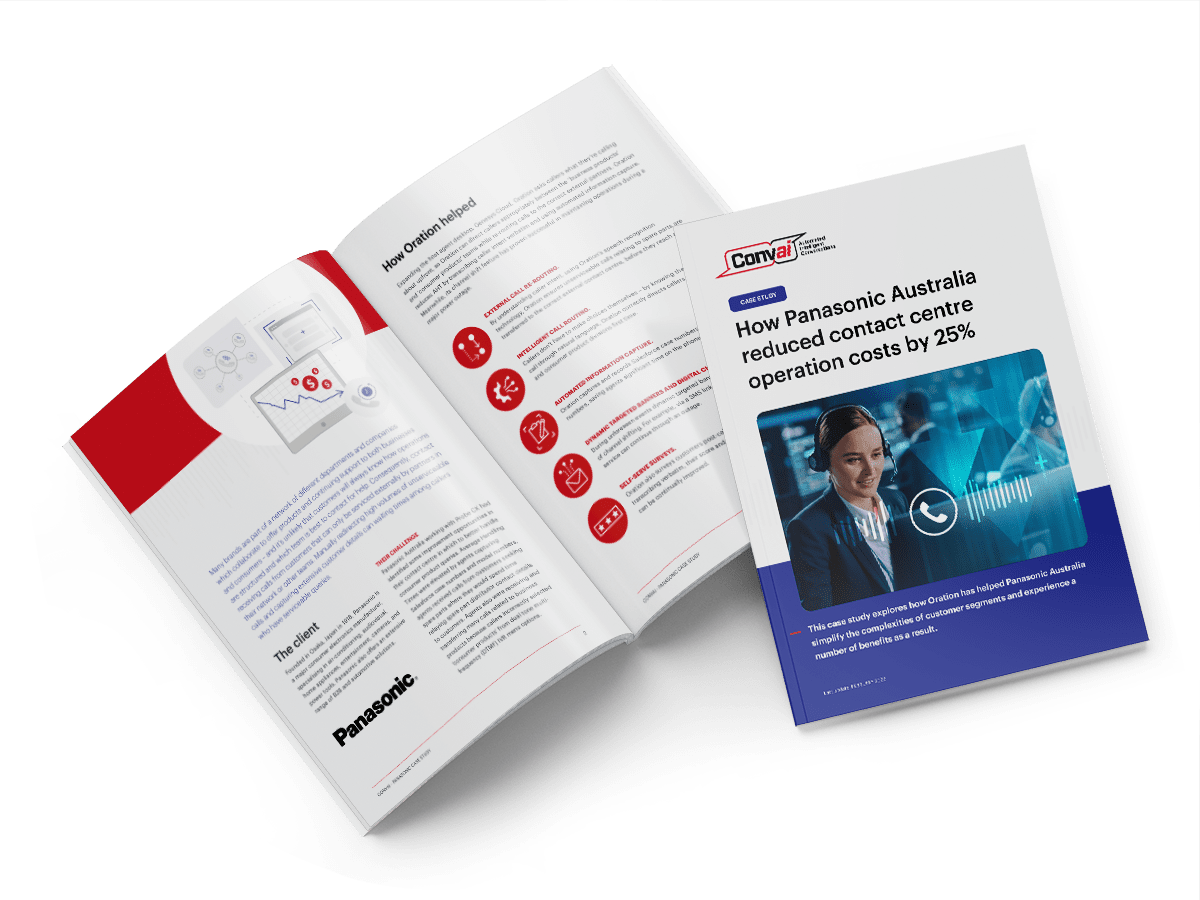 Panasonic Australia reduced contact centre operation costs by 25%
Download Now
Our latest news