How Oration works
The diagram below shows how Oration orchestrates any inbound call by delivering it to the best place.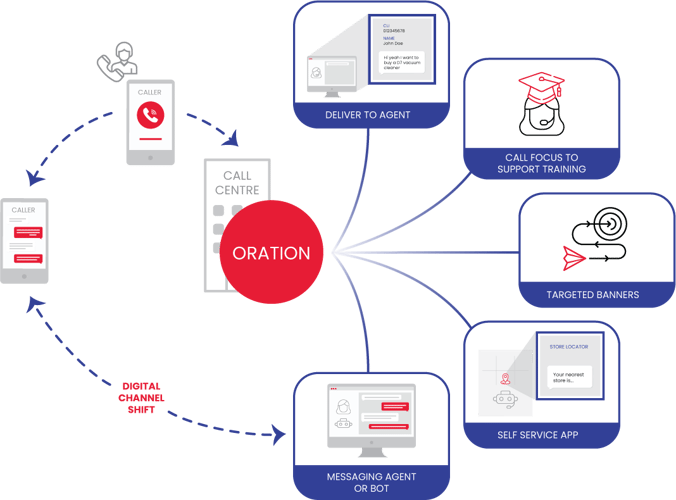 ×
What we offer
Behind the scenes, we have a team with experiences and capabilities covering every facet of your contact centre operation - and we're available to assist on projects of all sizes.
Consultancy services
Our team is available to assist your business in planning, designing and implementing a range of contact centre requirements including caller interaction, process flows, host integration and infrastructure.
Interactive Voice Response (IVR) migrations
It's never been easier to replace legacy systems with cloud-based technology. Our platform of independent tools enables contact centres to quickly replicate and improve upon existing call flows while avoiding the common issues associated with reliance on specific technologies.
Identity solutions
Convai is a world leader in deploying effective and unobtrusive identity solutions that can be fully integrated into your system. Leveraging voice biometrics, our solutions ensure a perfect balance between high security and caller convenience.
Find out all the details via our
Full Product Brochure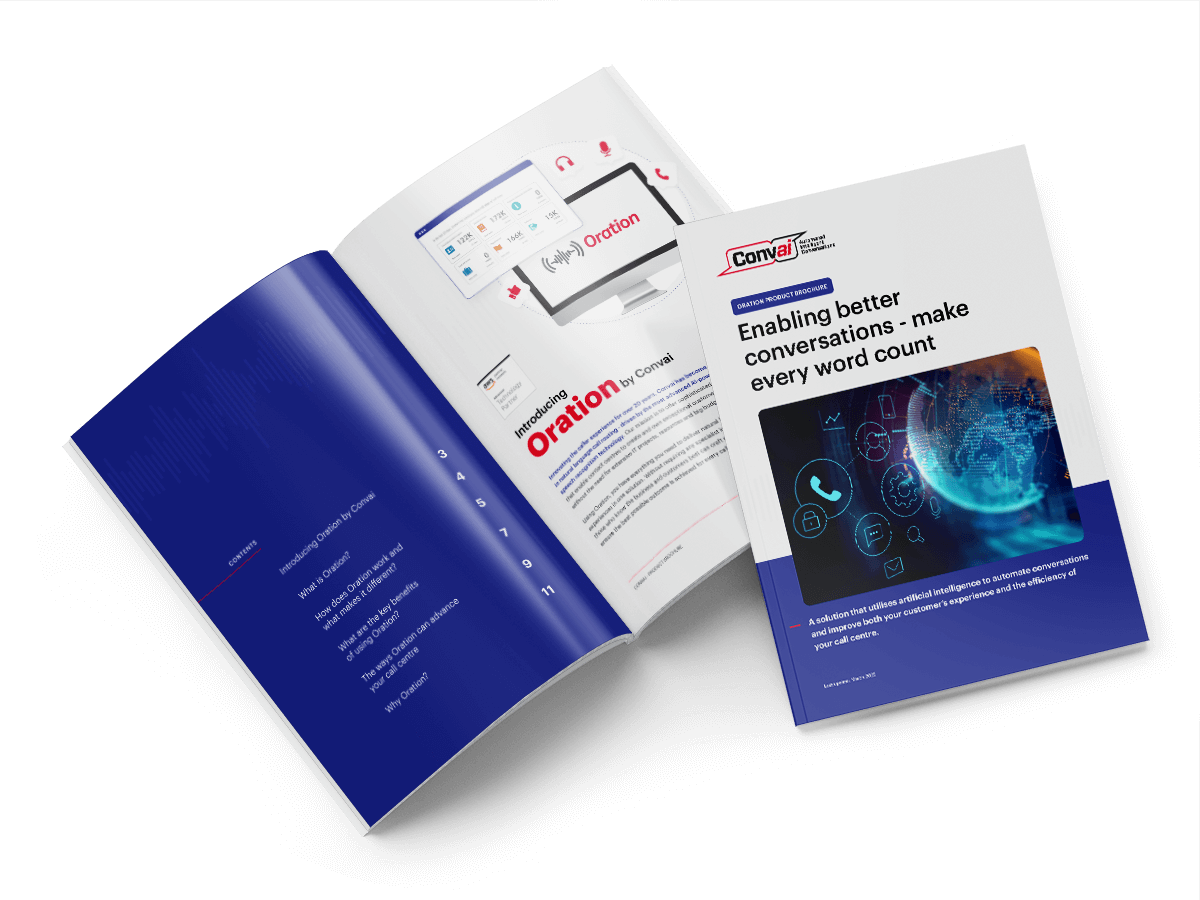 Routing solutions
Oration is Convai's exceptional engine for matching callers to the best possible agent or solution to suit their needs. Utilising advanced natural language processing, the system gives your business the ability to configure and control the complete conversational interface.
Automated call flows
Simple tasks don't require the input of your valuable contact centre agents. From providing account information and changing addresses to updating credit card details and even placing a bet, Convai can assist your business in fully automating a huge range of basic tasks.
Customer experience
At Convai, we're dedicated to creating seamless, engaging interactions. Our extensive knowledge of both human nature and technology combines to ensure solutions suit every eventuality in a caller conversation – even when things don't quite go to plan.
Payment solutions
Integrating with leading payment gateways, our solutions meet stringent PCI-DSS requirements to ensure that cardholder information always remains secure.
Our latest news