What is a Customer Experience (CX) Platform?
A Customer Experience Platform refers to all the digital tools and systems in place to create and manage the modern contact centre. The platform includes call routing which directs callers to the best outcome for their query, the agent telephony and digital tools which enable agents to interact with callers either via phone or chat, workforce management tools, quality assurance tools to optimise agent performance and the customer journey, and a desktop interface that allows agents to link to third party data such as CRM software.
How does the Customer Experience Platform work?
Oration easily integrates and becomes part of your Customer Experience Platform, overlaying and enhancing the native capabilities of your existing tools and functions. Specifically, Oration takes aim at improving the caller journey by allowing callers to reach the best outcome for their request the first time, without having to navigate complex yet limited multi-layer menus. Using Oration, contact centre professionals have the power to build, manage and fine-tune the customer experience through an advanced and intuitive digital interface. Most importantly, Oration's ease of use means contact centre professionals don't need specialist IT or speech technology skills to curate an exceptional and up-to-date customer experience.
What makes Oration different?
In contrast to traditional menu structures used in contact centres, Oration's call routing technology asks callers a simple open question and understands the reason for the call through their natural language responses. While Oration combines the power of industry-leading Advanced Speech Recognition with sophisticated voice biometrics technology to securely serve customers in more ways than ever before, contact centre administrators can also ensure the caller experience stays in sync with changing business needs through ongoing supervised learning techniques.
ORATION WILL:
Reduce average handling times
Identify and Verify your callers
Increase uptake to self-service
Provide targeted banners
Facilitate a digital channel shift
Improve agent and customer engagement
Support speed to competency
Resources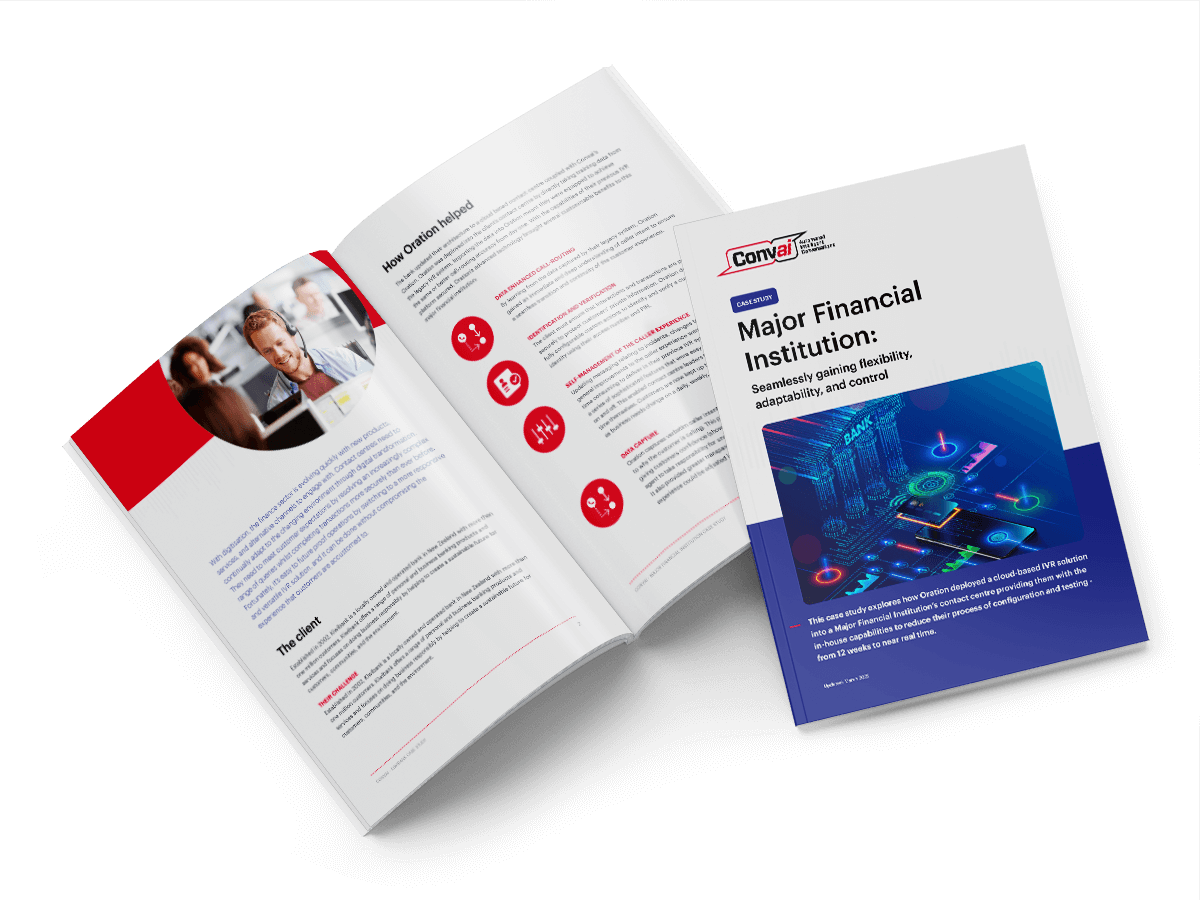 Major financial institution gains flexibility, adaptability and control
Download Now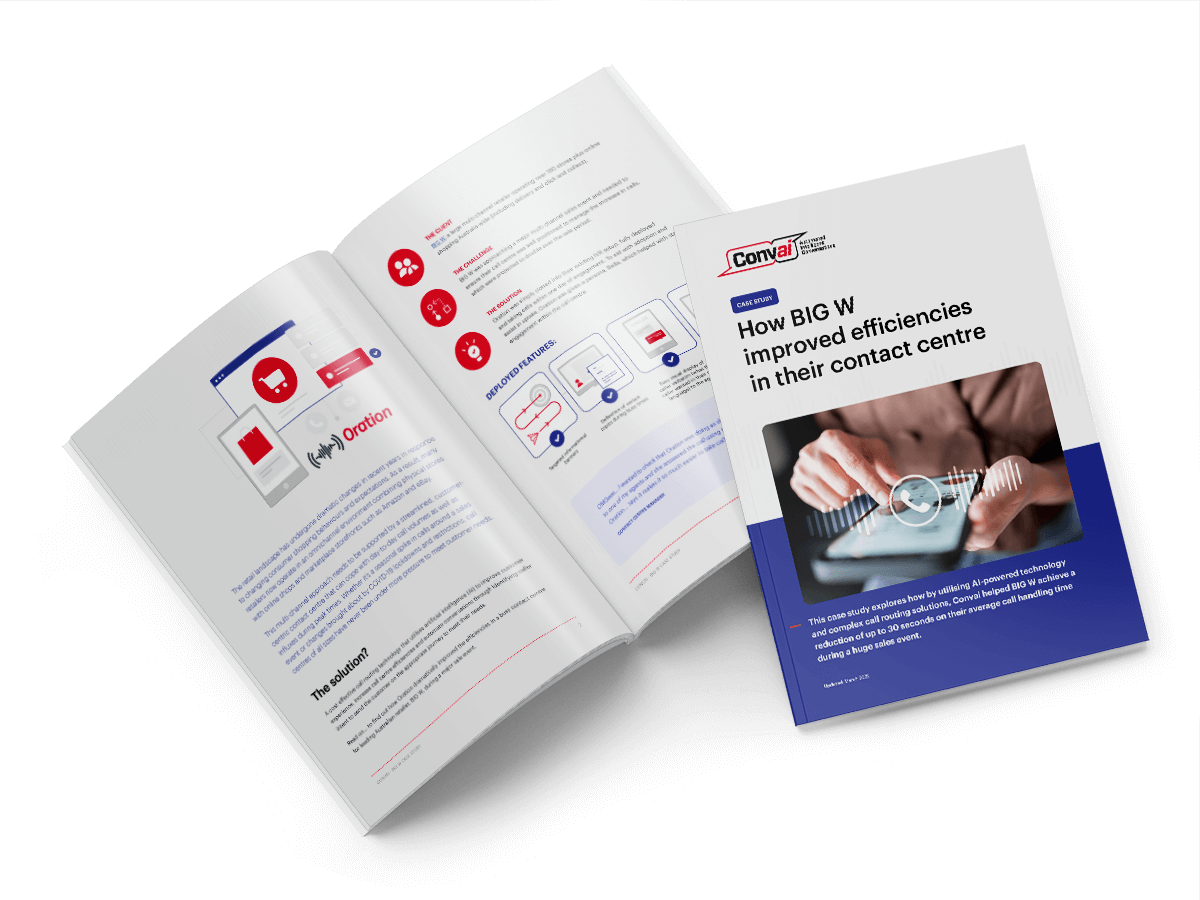 How BIG W improved efficiencies in their contact centre
Download Now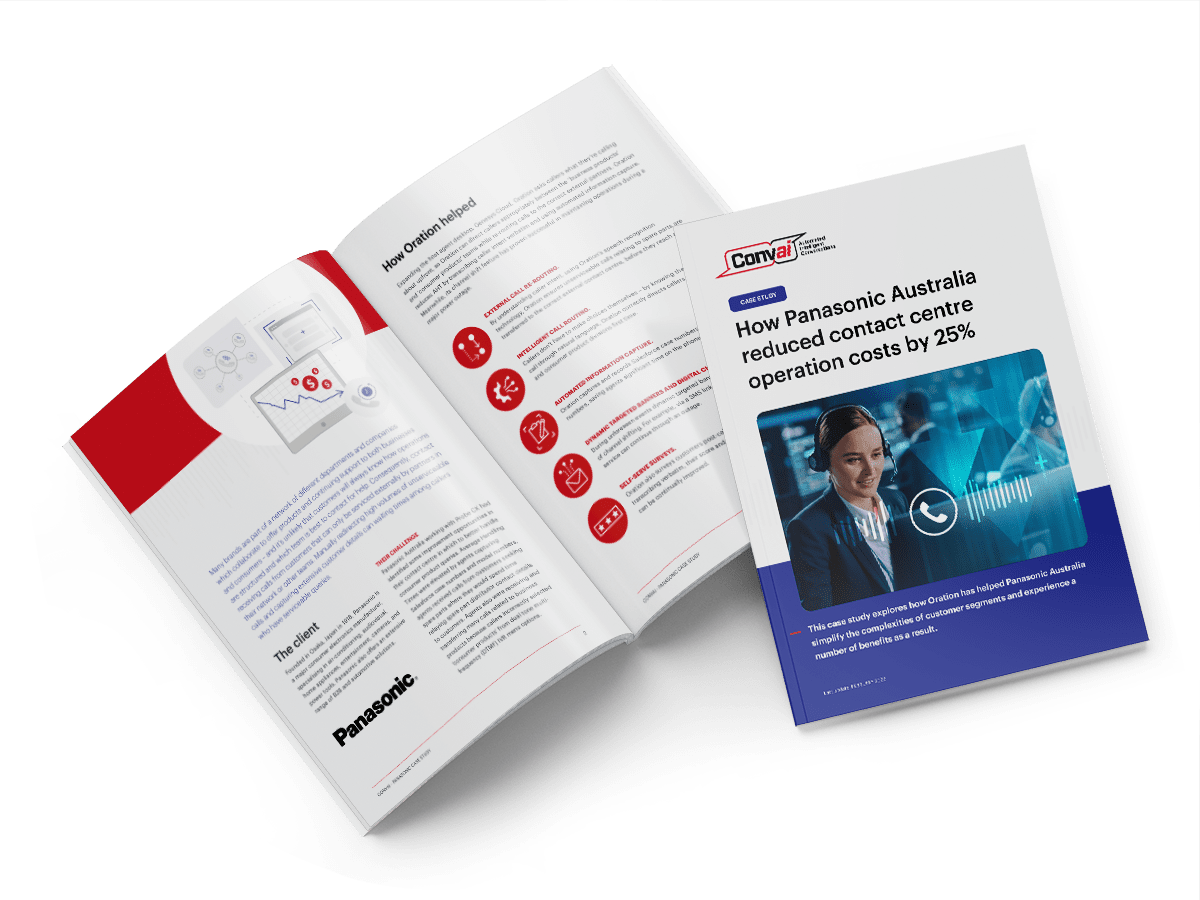 Panasonic Australia reduced contact centre operation costs by 25%
Download Now
Our latest news