ORATION HOW TO GUIDE
How to make a banner in Oration
Banners allow you to add messages to play to callers under certain conditions you decide.
Watch this short demo to see how banners work
Banners are small snippets of information provided to a caller before they are connected with a contact centre agent or representative:
A banner message is created and assigned to play back a message if a caller says a specific word.
Caller says the specific word or phrase.
A banner message is played back to the caller.
Find out all the details via our
Full Product Brochure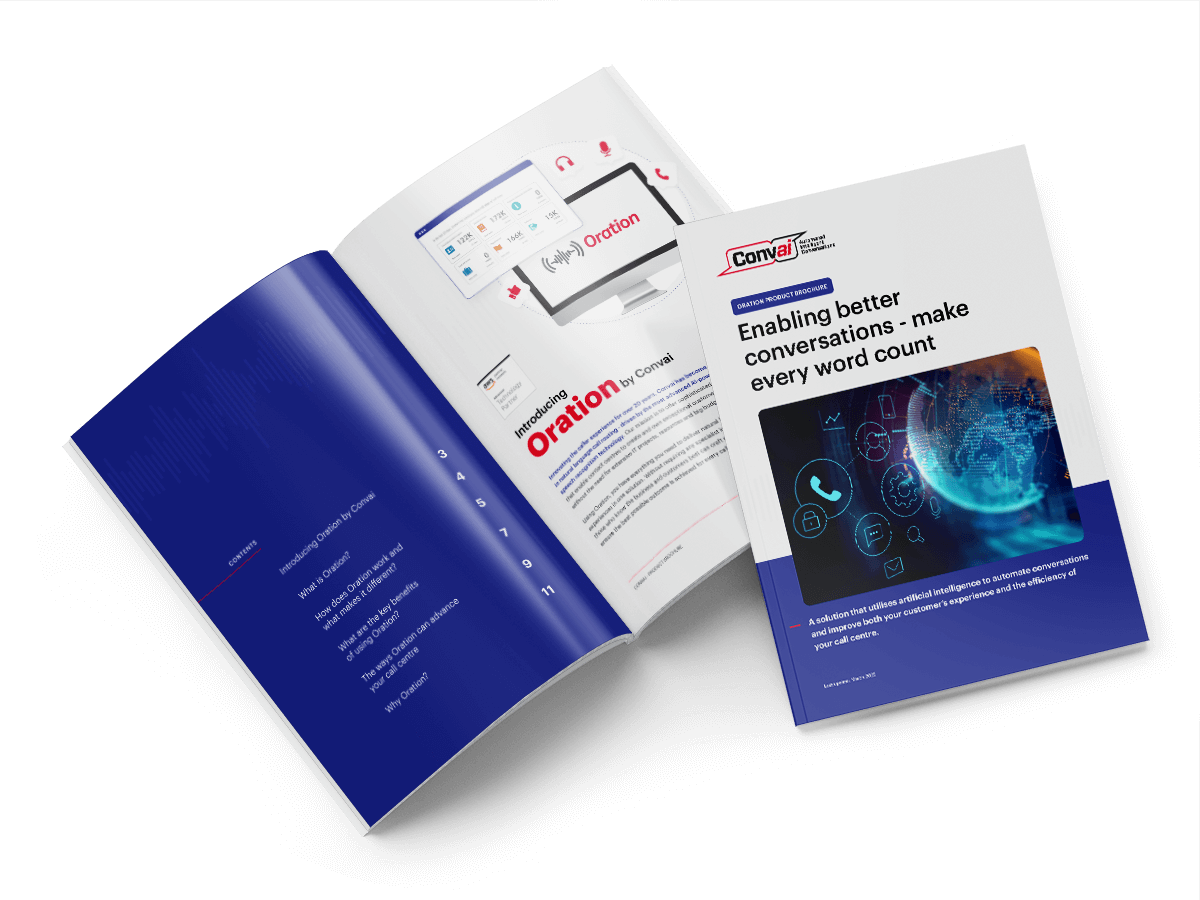 Our latest news