We've all been there. You're placed on hold on a phone call, and despite your best efforts, you're being directed to an incorrect and undesirable destination. Most likely, the company you're trying to reach has not implemented an effective call management system. Either that or the current system being used is not intuitive enough to satisfy your needs. Here's your guide to what a call management system is, how it works, how it can enhance customer service, and how – when chosen and configured wisely - it will help your business thrive.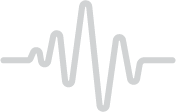 What is a call management system?
Call management is the process of creating and implementing inbound call systems for businesses and organisations, directing customers to solutions in a timely and accurate manner. A call management system is also more effective when automatic call logging software is used because it enhances an agent's services and relationships with customers, clients, or prospects. Call management shouldn't be confused with call monitoring, which is a feature of call management designed for listening to and recording calls for quality control purposes. Call management software typically tracks incoming calls, gathers valuable information from them, and routes calls according to set parameters – all with the purpose of effectively delivering a great customer experience.


How does a call management system work?
A call management system is highly intelligent and intuitive. Calls are routed according to the calling features and parameters embedded into the system. Call features include a call queue, IVR menus, and hunt groups (more on those below), while parameters specify how calls are distributed. Parameters can include skills-based routing, the time and date of the call, the location of the caller, or automatic routing processes to direct customers correctly.


Common features to consider for a call management system
You'll need to think about which call management features will enable you to best suit your customer's needs and enhance their experience. You should think of every individual call as having the potential to lose a customer, should the call not be managed according to their needs or expectations. It's also important to remember that not every company or customer is the same, so call management features will often vary from one system to another. Call features offer a customised experience for the caller and are highly efficient for inbound call handling when configured correctly.


There are common features to consider:
Call recording and tracking - a call management system can store information from received calls which can then be analysed and interpreted by a system administrator to assess call centre performance. Call recording software or a call detail record is used to record all received calls, including date, time, duration, calling number, and dialled number, to categorise the call according to demographic.

Call tracking provides agents with information about the customer who is calling, which can be especially powerful when your call management is integrated with your CRM. This information is used to route calls based on caller data and allows for enhanced personalisation.

Recording and tracking calls can draw valuable insights such as:

How to improve your customer service by listening to recorded conversations
The success of your marketing campaigns, including which channel is driving the most enquiries
Real-time data reporting
Customer tracking information via dynamic number insertion
Outgoing call tracking
Which keywords drive the most calls

Caller Experience (CX) Platform or Automatic call distribution (ACD) - this feature of call management is responsible for directing callers to relevant departments or agents. An CX Platform interacts with the caller to understand their call reason and then allocates calls according to the specified criteria. Its purpose is to help inbound contact centres get the calls to the best resource to handle the call as quickly as possible. Configured correctly it enables the centre to manage large volumes of calls, avoiding overwhelming teams while offering the best service.
Automatic call distribution (ACD) - this feature of call management is responsible for directing callers to relevant departments or agents. An automatic call distribution system allocates calls according to the specified criteria and its purpose is to help inbound contact centres sort and manage large volumes of calls to avoid overwhelming teams while offering the best service.
Call queues - this feature does what it says on the tin! Call queues place customers in a queue if your support agents are busy. It enables agents to observe call information and use metrics on their dashboards to make decisions based on real-time data.
Call monitoring - call monitoring enables managers to listen in on calls in real-time without the caller knowing. It provides knowledge and insights into how agents perform and assists with training sessions and team meetings.

This feature enables managers to listen in on calls as they're happening, without the agent or caller knowing. In addition, it will enable managers to understand how agents perform and inform training sessions and team meetings.
Call control service - call control is a business phone system that allows agents to simultaneously use functions such as hold, transfer, mute, hang up, etc. Most software solutions allow agents to control calls with the click of a mouse, as call control management operates within the browser.
Reporting - real-time and historical - companies can access a comprehensive performance report of your agents, tracking data such as the number of calls made, the quality of calls, how often calls are escalated, average handling times, and more.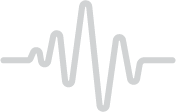 Call routing
Call routing is the internal process of determining where inbound telephone calls should go, whether it's to call queues or individual agents. There are multiple types of call routing in call centres that can be used in isolation or tandem with each other:


Skills-based routing

– programmed to route calls to different destinations after identifying the most qualified and knowledgeable agent available to address a caller's needs

ACD-based routing

– this system routes the most extended waiting call to the first available agent. If an agent isn't available, the caller is placed in a queue

Priority or time-based routing

-

t

he ACD system

builds queues depending on caller priority

Round-robin routing

– calls are distributed evenly among agents so that everyone has the same number of leads

Call deflection – calls that don't require agent input and can be directed to targeted banners playing relevant information. Calls can also be deflected from agents by implementing self-service options or offering the chance to switch to other digital channels to communicate or receive information.
Why invest in a call management system
A call management system brings many benefits to enhance your business, customer service and customer engagement. And these go way beyond insight into your marketing efforts. Advantages include:

Reduce lost or abandoned calls

- callers can always reach the right agent for their needs due to effective routing and customer contact information logging. Calls are dealt with efficiently and adequately, and the agent can reconnect with the caller if the line somehow becomes disconnected.

Improved customer service – this is the ultimate goal, right? A call management system is a perfect way to improve customer service. Shorter wait times, intuitive and accurate call routing, detailed customer insights that allow for a better understanding of issues – all of this ensures a heightened customer experience and service.
Lower costs –

you can expect better efficiency and productivity with a call management system because more requests can be handled cost-effectively.

Better resourcing/staffing levels

– recorded call data and reporting features can help call centre professionals foresee when staff are likely to expect a high volume of calls and vice versa, therefore you can effectively plan for extra staff during peak hours.

Improved team and individual employee performance – call management software enables you to observe how team members are performing, so praise or help can be given where needed.
What should you look for in an effective call management system?
When choosing a call management system, it's essential to carefully consider your options and not rush into a decision. Look for a solution that is:
Experienced. Check if the company has been around for a while and that it has a proven track record

Renowned for its excellent customer service

Reliable. You need to be assured that your call data is being handled accurately and safely

Knowledgeable. If your business falls within a particular niche, you may look require a call management service provider with experience in that area

Excellent at delivering customer service and onboarding. You should be supported right from the start

Affordable for your business' size and needs.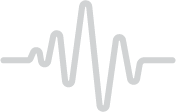 How Convai's call centre management software can help your business
Empowered by the latest generation of speech recognition technology,
Convai's Oration software asks the caller 'how can I help you today?'
. Whatever the answer may be, Oration can manage calls by playing targeting banners, directing the call to the most appropriate agent, or changing to a digital channel such as live chat. Importantly, if your caller needs to talk to a call centre agent urgently, requires further education first, or can be offered a self-serve option instead, the framework is already in place with Oration's call management software.
Oration will:


Reduce average handling times

Increase uptake to self-service

Provide targeted banners

Facilitate a digital channel shift

Deflect unnecessary calls from agents

Improve agent and customer engagement

Support speed to competency.
Oration has reimagined the AI-powered call centre and will transform how your business manages calls. We provide a cloud-based solution that plugs directly into your current call centre platform and can be up and running within a matter of hours. The user-friendly interface is designed to be used by call centre staff without the need for technical knowledge or expertise, so it's easy to gain valuable insights from your call management processes and continually adjust the way your calls are managed. And with a transaction-based pricing model, Oration's sophisticated call management solution is within reach of even the smallest businesses and call centres.
Download our large Australian retailer case study to learn how Oration helped achieve a reduction of up to 30 seconds in average call handling times.