Knowledge is power; it's a strong statement but it is true that having and sharing knowledge is a real gift from which there is much to be gained. Knowledge in a work setting is extremely important, but if it's not stored or recorded in the right way, it can get lost, and that's not good for your team or business. An effective knowledge management system is the best way to ensure that knowledge is kept safe and easily shareable.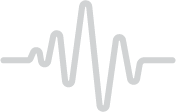 What is a knowledge management system?
Knowledge management refers to the process of identifying, compiling, storing, evaluating, and finding a way to share valuable information within a company to gain greater efficiency. Everything you do day-to-day in your workplace should be recorded, from frequently asked questions to processes and general 'best practices'. In addition, the documentation of your knowledge should be relatively straightforward to understand. This could take the form of step-by-step written articles, images, or videos. Benefits of a great knowledge management system include bringing staff across frequently asked questions and suggested answers and ensuring consistency in their responses and behaviour. There is no need to reinvent the wheel; instead, a knowledge management system is about learning from those that have been there before.
A knowledge management system should keep documentation up to date, manage knowledge access and permissions across user groups, and assist with customer enquiries. Knowledge management systems are critical no matter the company's size – a small start-up business needs to store and share knowledge just as much as a global enterprise that distributes knowledge to many stakeholders.
Where did knowledge management systems originate from?
The concept of knowledge management is said to have originated within the management consulting community. When the internet came about, those companies quickly realised that an intranet was an ideal hub for keeping information safe, accessible, and shareable. In the process of building tools such as best practice (lessons learned) databases, dashboards, and expertise locators, businesses realised that their creation was effectively a new product that they could package and sell to other organisations. This new product became known as knowledge management, and once integrated into a business, you have what is called a knowledge management system.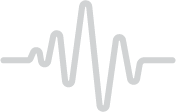 Knowing the knowledge: the three types
If you talk to a knowledge management expert, you'll soon find out that there are many definitions or characterisations of knowledge. While all knowledge is valuable, it's helpful to know which kind you're working with. Here are three meanings to inform your approach to implementing a knowledge management system:
Explicit knowledge
Explicit knowledge is the most basic form of knowledge that must be documented, accessible, and easy to pass along. It results from data being processed, organised, structured, and interpreted. Examples of explicit knowledge include how to use a particular system, research reports, and how to change your login details on a software application. You can gather explicit knowledge for your knowledge management system by talking to the subject matter experts and recording notes to turn into a helpful article. However, the most crucial factor in knowledge management systems is that the knowledge is stored and can be easily searchable.
Implicit knowledge
Implicit knowledge refers to the practical application of explicit knowledge. It involves interpreting existing explicit or general knowledge to create desired outcomes. For example, if you ask a team member how to perform a task, their reply might include a range of ways to complete the job, as well as the potential outcomes. This leads to a thoughtful process to determine the best course of action. It's that team member's implicit knowledge that educates the conversation. Examples include how to combine software features to achieve a business need or transferable skills from one job to another.
Tacit knowledge
Tacit knowledge comes from personal experience and context and typically needs a lot of practice. It's the type of information that is often difficult to write down or present tangibly. Examples include knowing immediately what to do during a crisis, how to handle certain customers or clients, or how best to use products or services. Unsurprisingly, tacit knowledge is hard to gather as it is often specific to an individual's own experiences.
To gain tacit knowledge, you should start by getting specialist team members together to share their ideas, personal experiences, and advice, and use these insights to compile your training content.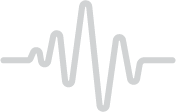 Benefits of using a knowledge management system to support the call centre
A knowledge management system ensures that your company's documentation and resources stay up-to-date and well-organised. A knowledge management system (or portal) helps with efficiencies in the workplace and assists with the effective retrieval of information for people who need it. Here are a few specific ways a knowledge management system can help:
Reduces customer enquiry numbers and wait time
Using a knowledge management system decreases your customer support team's ticket volume, as customers can find their answers online. In addition, being a source of support 24-hours per day, customers can find answers to their queries exactly when they want and how they want. This means that customers still wishing to speak to someone will also have less wait time and be helped faster.
Provides more detailed information
Knowledge management systems enable you to compile multiple media types together to provide detailed information and advice. This is great as everyone learns in different ways, and your agents can share links to the relevant content, therefore reducing the need to send a lengthy emails.
Answers frequently asked questions
A knowledge management system identifies the most searched terms and visited articles, giving you insight into your staff or customers' most burning questions. It can also convert visitors to your website into buyers. Group your FAQs on a branded, easy-to-read page as this is a valuable way of answering questions customers didn't think of first.
Keeps information up-to-date and accessible
A knowledge management system keeps your information organised and secure. You can search for knowledge effectively, find the exact information you need, and update old information. With rating systems in place, staff or customers can give feedback on articles that are no longer helpful, so your team can adjust accordingly. Out of date information isn't suitable for anyone! A knowledge management system could also allow you to categorise articles as permanent or temporary, making it easier to keep your customers up to date while you work on article updates.
What are the key features of a knowledge management system?
Rich text editing and multimedia – look for easy to use rich text editing and file management. Make sure it's easy to import images and videos and resize them
Feedback collection – ensure the knowledge management system you opt for gives visitors the chance to share feedback. If you hear that an article wasn't helpful, it might be time to relook at it
Language controls – knowledge management systems support multilingual articles and help manage translation
Viewership control – with a knowledge management system, you can control which audiences see each article or group of articles
Customisation – you can keep everything looking consistent within your knowledge management system. As this forms part of what your customers see, it should be recognisable as your brand and unique to your company to allow it to stand out
Permission control – this is an important one. When looking for the right knowledge management system, ensure that it offers fine-tuned permission controls. That way, you can control who has the final once-over before an article is published
Reporting and analytics – look for a knowledge management system that offers robust reporting, sharing insights such as number of views per article, search results, feedback from visitors, and integration with Google Analytics
How to choose the right knowledge management system
By this point, you know what knowledge management is and where it originated from, the different types of knowledge that exist in a workplace, and the critical features of a knowledge management system. Now it's time to work out how you choose the right knowledge management system. Again, there are so many different tools available, so it's essential to do your research.
Take a look at your company and team as it stands. What does your team currently need, and what will you need in the future? Future-gazing is essential as the cost of switching knowledge management systems can be huge, not to mention the amount of time it wastes. Opt for a system that grows with your company and customer base.
Also, think: what type of support do you offer? This will make a massive difference in the features you need from knowledge management software. For example, if your product is highly technical or complex, you may need to choose tools that embed code. On the other hand, a more simple retail product may not require an entire knowledge management system; instead, you can focus on providing a detailed Q&A page on your website.
A final note
Finally… remember that knowledge is power, but ONLY if you store it in the right way (through a knowledge management system), that is.
Oration allows you to fully identify your caller before they reach the contact centre. This not only removes the need for agents to ask Identity questions but can also ensure their CRM system is fully populated right at the start of the call. This reduces time and increases engagement.