With contact centres playing such a vital role in the growth of businesses, it's not surprising that organisations are paying more attention to their contact centre technology than ever before. Keeping on top of the latest contact centre trends to deliver first-rate customer experiences and meet customer expectations in a continually changing environment is an absolute must for success. In a study completed by PWC, 65% of US customers found a positive customer experience with a brand to be more influential than great advertising.
Technology is the battleground for the modern contact centre. And with the interactive voice response system (IVR) playing such a critical role in the customer experience, IVR solutions are always evolving to better serve customers while optimising operational efficiency. When it comes to the latest IVR trends, one of the most significant is the evolution from IVR to IVA (intelligent virtual agents).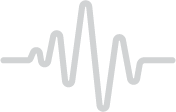 Trending tech features of the IVA vs IVR
There are several trending technology features that distinguish the standard IVR vs IVA.
Voice biometrics - AI speech recognition makes it possible to verify a customer's identity by asking for an account number or the answers to a series of security questions. However, adding voice biometrics can strengthen the security of your contact centre and allow customers to self-serve with more complex tasks.

With voice biometrics, your intelligent virtual agent will match a caller's voice with a pre-recorded voiceprint to verify their identity – providing extra security around the interaction or transaction while taking less of your customers' time. Voice biometrics can also help your agents save time on the phone because the verification step is completed and passed on to agents before they pick up the call, allowing them to jump straight into resolving the issue.


Speech to text - Using sophisticated transcription technology, an IVA system can transcribe information provided by callers and send it to an agent's screen via screen pop technology. This ensures that the agent is informed about the nature of the call so they can provide a resolution in the fastest time. By transcribing important information and data provided by the caller, the IVA is also able to keep CRM records up to date independently.


Speech recognition - With AI-powered language interpreter technology, IVAs can understand caller intent from a person's natural use of language including unusual words and phrases. Speech recognition helps callers to feel less restricted with potentially limitless call routing possibilities based on their explanation for making the call. On the other hand, traditional IVR systems which might only recognise certain verbal triggers often leave customers feeling as though they are trying to jump through hoops to get the right outcome.


Intelligent callback - Some customers will prefer or need to speak to an agent, but is expecting customers to wait on hold for an indefinite period really acceptable? An IVA has the unique ability to offer a call back for callers when there are long waiting times. The IVA smartly notifies and connects the agent to the customer when they have reached the front of the queue, without the customer having to wait on hold to reserve their place in the queue.


Sentiment analysis - It's not just about understanding the reason for a call through a caller's natural language. IVA systems can be configured to recognise when a customer is unhappy, frustrated, or angry from the tone of their voice in conversations with agents.
With these insights into customers' personalities, the IVA can either route calls to the most appropriately skilled agents or offer greater context to prepare agents in future. As the intelligent virtual agent gets to know individual customers, sentiment analysis can result in shorter conversations and much better outcomes for different types of customers.